Our professional work placements abroad are available in the most exciting big cities and the smallest tropical islands!
Choose from the destinations below to read more about the country and types of placements available in each one.
Our Covid-19 Guarantee gives you reassurance and helps you plan ahead in turbulent times. 
Australia is perfect for people wanting to do their work placement in a developed country, where English is the native language.
You'll also have fabulous travel opportunities to places like Ayers Rock, Bondi Beach and the Great Barrier Reef.
China has one of the world's fastest growing economies and will be one of the most important countries to be familiar with in the future.
Those who learn Mandarin and learn about China's culture and customs are helping ensure their future success. Oh, and it's a fascinating country to travel around too!
Want to get away from the big cities and experience life in one of the world's most beautiful locations?
Then this is probably the only time in your life you'll get to live on a tiny tropical island! Perfect for people wanting a few months away from noise and pollution and to work with high class clientele in a 5 Star hotel.
The stunning Himalayan mountains and ancient Buddhist and Hindu cultures make this a unique destination.
Relax by the shores of Pokhara lake or join the hustle & bustle of chaotic Kathmandu during your time in this wonderful developing country high up in the Himalayan mountains. Widely spoken English helps communication whether you're at work or trekking in the mountains!
One of south east Asia's most popular tourist destinations and an important regional business hub.
One of our most popular destinations, Thailand is famous for hot weather all year round, long sandy beaches and crystal clear seas. Great for people wanting to either live in a big cosmopolitan city like Bangkok or experience a quieter life on the coast or small island but with relatively easy access to local towns.
Vietnam is less developed than it's close neighbour Thailand but is a great destination for adventurous young people who want to be more independent during their placement year overseas.
Work amongst the unspoilt coastline in the south of Vietnam or the busy cities of Da Nang, Nha Trang or Ho Chi Minh City. You will experience live in a developing country with it's own unique culture, language, food and geography.
One of the world's most developed countries, with low unemployment and a blend of people and cultures on the doorstep of Europe.
Despite Brexit, the UK still has one of the world's strongest economies and many other attractions which make it one of the best places to do your placement. Whether you want to work in London with it's theatres, Buckingham Palace, London Eye, Houses of Parliament, Oxford Street and constant life and energy, or experience life in another city or more traditional setting you will become part of the amazing blend of cultures which make the UK a special place to live and work.
The world started working virtually in 2020!
Companies have accelerated shifting their work online and now have many staff working from home. Our Virtual placements enable you to join this global online workforce from anywhere in the world.
How do I apply?
It's easy and quick!
Complete our short application form including uploading your CV and Cover Letter. Please clearly state in your Cover Letter which destination and type of placement you are interested in.
Got more questions? Send us a message!
How do I apply?
It's easy and quick!
Send your CV and Cover Letter to us using our inquiry form.
Please clearly state in your Cover Letter which destination and type of placement you are interested in.
Got more questions? Send us a message!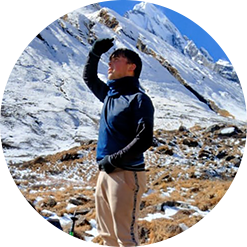 "I thank you for your support. It really was a great experience."
Fabien Shaikh, Nottingham Trent University
Nepal Business, Jan 2022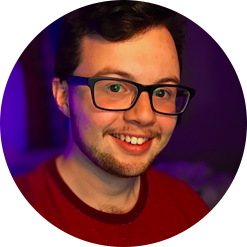 "Did a great job at finding me a placement in my chosen country and in my chosen field - especially given the difficulties of Covid and restricted travel."
Harry Moore, Loughborough University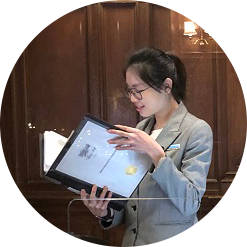 "I always wanted to work in the UK as it has a rich culture. I have expanded my global connections. You were very helpful and informative."
Charmian Chang, University of Surrey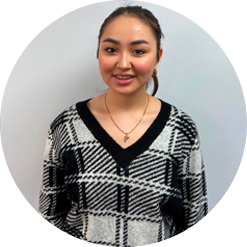 "I improved my communication, confidence, team work skills. Placement Year International is highly professional and organised. The communication and assistance was great, even after everything was sorted out with contracts!"
Feruza Shakir, University of Huddersfield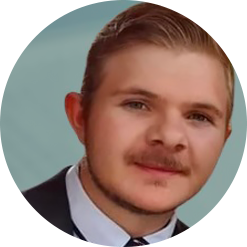 "Your service and that of your staff has been phenomenal!"
Geoffrey Frey, Vrije Universiteit Amsterdam
"I am working as sales and marketing Intern. Placement Year International could not make it any simpler. I am actively referring my friends."
Satwik Shiv, Nottingham Trent University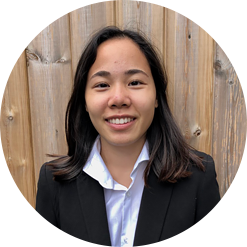 "It is a great established company with a lovely director who is very engaging to interns. I will recommend for my fellow Bournemouth University students."
Mei Smith, Bournemouth University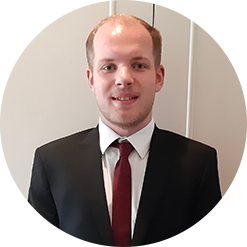 "I definitely enjoyed my placement in Nepal and the process for applying was made very easy by the team at Placement Year International."
Sam Galloway, University of Glasgow