We are here to answer your questions. Send us a message or call us on +44 (0)1273 725868.
Our Covid-19 guarantee
We appreciate we are living through turbulent times. As a responsible organisation, we always have to ensure that safety and security is the first priority so we are constantly taking advice from the FCO, local governments and our own staff in different destinations. We also know that many young people want to get on with their lives and make plans for the future. We want to help make that possible. So we've introduced our Covid-19 guarantee so that people can get on and book their places with us safe in the knowledge we have a range of options if Covid-19 disrupts plans again. Read more here.
Experts in our field
Placement Year International are experts at arranging Business placements and internships with host companies in Australia, Nepal, Thailand, the UK and Virtually. Additionally, our range of paid Hospitality and Events placements in 4 & 5 Star hotels in China, the Maldives, Thailand the UK and Vietnam enables hospitality students and recent graduates to work in some of the best hotel properties in the world. We have strong partnerships with global brands and smaller boutique hotels and believe that work placements should be mutually beneficial for you and our partner organisations alike.
Affordable
The costs vary depending on the destination you choose for your placement or internship. For all destinations we charge a £200 Acceptance Fee. This confirms your commitment to our programme. It's 100% refundable if we can't find you a suitable work placement.
You pay for your flights, visa and insurance (if required) and a placement arrangement fee. These are only due after we confirm your host company and you can spread out the costs.
Many placements pay a salary or stipend and some also provide accommodation, food, airport transfers and work permit. We will invite you to monthly group zoom calls to meet other people on our programme, ask your questions and get regular updates from our friendly staff at our Brighton office. Support from our local staff in your destination is also included.
Salary
In return for your hard work and new ideas many of our partner organisations pay you a local salary. Use this to help towards the cost of your flight and visa or simply use it as spending money during your stay. Contact us to find out how this varies between destinations.
Support
Like the idea of working abroad, but worried about culture shock? Living in a new and different culture can be a challenge. It can also be huge fun and we believe that's a valuable part of your experience. We're committed to you and our international partners so we have staff in the UK and abroad who help you adapt to your exciting new life both before and during your stay.
Mandarin Language Course
If you're off to China on our teaching programme then a short Mandarin language course is included after you arrive in Shanghai. It'll teach you the basics to help you settle in and communicate with your new colleagues (and it's a lot of fun!).
Flexible dates and Durations
You can start most of our programmes any month of the year. Tell us your ideal start date and we will agree one as close as possible. Choose your duration; depending on your destination, it could be anything from 2 months during a summer holiday, up to 12 months placement as part of your degree or after graduating.
Future employment opportunities
Work hard, integrate yourself and you might find your work placement or internship leads to a future job. Our interns have been offered jobs with global brands in China, Thailand, the UK and other countries.
China
Australia is our most popular destination for Business placements and internships and it's easy to see why. A strong economy, great way of life, and fantastic travel opportunities make trips enjoyable and worthwhile. Choose from opportunities in everything from Accounting and Finance, to Marketing and Sales, Business development, Events, IT, HR and more.
China
Business and tourism are growing rapidly in China. China's luxury hotel industry is growing faster than in any other country and their schools constantly request international graduates to help educate their next generation. Now's a very exciting time to get involved. It also stands out on a CV!
Thailand
As an international tourist hub, Thailand consistently ranks in the top 10 preferred holiday destinations globally. It's a great time to gain experience within Thailand's luxury hotel industry. We also offer a range of business placements as well as Sports, Leisure and Recreation and Teaching placements for graduates in Thailand. In your free time you'll also have plenty of awe-inspiring beaches and temples to visit.
Maldives
The Maldives is famous around the world for offering some of the most luxurious holidays that money can buy. If you join one of our hospitality placements in the Maldives you will be working with highly trained colleagues to provide some of the best holiday experiences available on the planet. We don't think you'll get bored of the surroundings either!
UK
Our UK programme is popular with international students studying at UK universities and who want to stay in the UK for their placement year. You can also join if you are from the UK and don't want to spend time travelling abroad – leave us to arrange your placement so you can stay focussed on your studies and work. UK work placements are based in London and the south east of England.
Vietnam
Vietnam is the perfect destination for people wanting to embrace south east Asian culture in a country less developed than Thailand. You'll still gain experience at a 5 star hotel in a beautiful coastal setting and you'll have fantastic opportunities for getting off the beaten track in your free time.
Worthwhile
Our partner host companies are serious about you. Your ideas, fresh perspective and dealings with their customers really matter. Our objective is to arrange a placement or internship where you gain real work experience in a role of your choice. You will receive training from colleagues at your host company while also making contacts in the industry. Overall, the experience should be worthwhile for you and your host company. 
Accurate matching
Everybody's different. Matching your degree subject, interests, skills, previous experience and university requirements (if joining as part of your degree) to our partner host companies' requests ensures long-term success.
Work Supervisors
All our interns are assigned a local work supervisor who will give you initial training, set your work tasks, give you guidance, support and feedback on your work to help you develop during your placement.
University documents
Joining as part of your university degree? Our staff will help complete all university documents confirming your contribution to the work placement to ensure the experience counts towards your degree.
Final Year Projects & Dissertations
If required, we will arrange for you to spend time researching your Final Year Project or Dissertation as part of your work placement. Tell us your requirements and we will discuss these with your host company before you arrive to help you get started.
We have hospitality placements available with prestigious global hotel brands and many other businesses.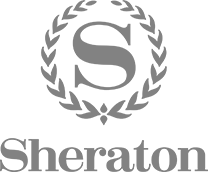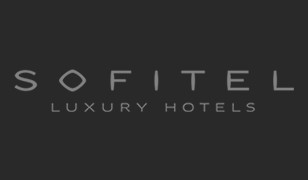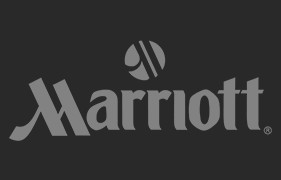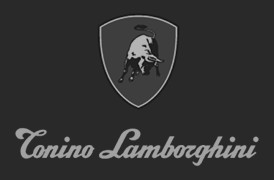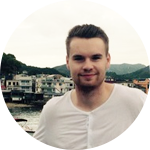 "I wanted to personally thank you for all the help you've given me the last few months, and for allowing me to have this fantastic opportunity."
Jason Billam - Plymouth University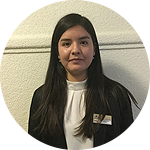 "Thank you very much for everything, you found the internship I really wanted."
Gabriela Arevalo, Swiss Hotel Management School (SHMS)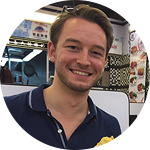 "I arrived at the Sheraton hotel and there are no words to describe how amazing this place is and how well they treat me. I hope my work here makes up for the good treatment I get!"
Alex Smarsch - Oxford Brookes University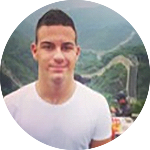 "I would really like to thank you for being so involved in finding my internship. It was a great thing to discover your program."
Marko Djukic - Switzerland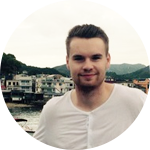 "I have always wanted to travel with my work, and experience different cultures and lifestyles. China is now a place with so much to offer due to its phenomenal growth in the last few decades."
Jason Billam - Plymouth University