We arrange professional internships and work placements in Business, Hospitality, Sports & Leisure and Teaching
Choose from the options below to read more about the opportunities and destinations available.
Our Covid-19 Guarantee gives you reassurance and helps you plan ahead in turbulent times.
Gain real life business experience in a small start-up company or big global brand.
Choose from opportunities in Accounting & Finance, Administration, Business development, Communications, Design, Engineering, HR, IT, Management consulting, Marketing, PR, Real estate management, Sales, Tourism. 
Looking for Hospitality experience with a big global brand or a small boutique hotel?
Hospitality placements are with Marriott, Sheraton, Centara, Radisson Blu, Hyatt, Intercontinental hotels and many more. You can choose from roles including Concierge, Culinary Arts, Events, Food & Beverages, Front of House, Guest relations, Rooms Division and Sommelier. 
Sports, Leisure & Recreation
Everything from working with a local sports club in Sydney to serving cocktails at a pool bar in Thailand. 
You can specialise in your particular field by working with a sports club or leisure centre. Alternatively you could work under the umbrella of a 4 or 5 Star hotel helping with their sports and leisure activities such as golf, beach football, beach volleyball, yoga and fitness activities. 
Looking for valuable experience during your summer holiday or year out?
Our Short-term placements are an ideal way of gaining meaningful work experience in your chosen field for durations of 4 weeks or longer. Open to school leavers, undergraduates and graduates.
Travel and earn money! Our paid Teaching placements are the quickest way to get overseas and earn money after graduating.
No teaching experience is required because you'll get a 120 hour TEFL course included. You'll also have support from our colleagues overseas before starting work. Travel, get a qualification, meet new people and earn money!
Fed up of plans changing? Online placements with real companies give stability and flexible working hours.
Join the new global online workforce by doing a short internship or longer work placement for an Australian host company based in Sydney. Don't let Covid-19 stop you from gaining experience, developing new skills and international contacts.
We are here to answer your questions. Send us a message or call us on +44 (0)1273 725868.
How do I apply?
It's easy and quick!
Send your CV and Cover Letter to us using our short application form.
Please clearly state in your Cover Letter which destination and type of placement you are interested in.
Got more questions? Send us a message!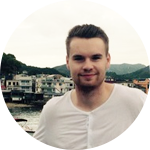 "I wanted to personally thank you for all the help you've given me the last few months, and for allowing me to have this fantastic opportunity."
Jason Billam - Plymouth University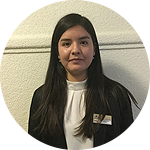 "Thank you very much for everything, you found the internship I really wanted."
Gabriela Arevalo, Swiss Hotel Management School (SHMS)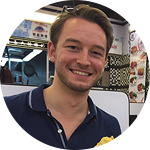 "I arrived at the Sheraton hotel and there are no words to describe how amazing this place is and how well they treat me. I hope my work here makes up for the good treatment I get!"
Alex Smarsch - Oxford Brookes University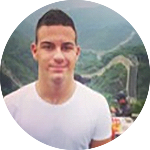 "I would really like to thank you for being so involved in finding my internship. It was a great thing to discover your program."
Marko Djukic - Switzerland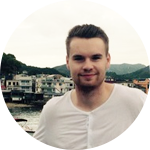 "I have always wanted to travel with my work, and experience different cultures and lifestyles. China is now a place with so much to offer due to its phenomenal growth in the last few decades."
Jason Billam - Plymouth University