How to get the most out of your placement
Get the Most out of your Placement year: A How-to Guide
A placement year is an opportunity for you to put your studies into practice. The experience can be extremely beneficial for you, professionally and personally so it is vital that you make the most of it. Here are our top tips for students wishing to make the most out of their long or short-term placement.
1. Find the Right Match
Work placements are a great way to gain industry experience but in order to make sure you get the most out of your placement you must find the perfect match for your skills, experience and personal goals.
So first of all, ask yourself "What kind of work do I want to focus on?" and "What skills do I want to develop?". The answers will help you focus clearly on what you want to get out of your placement. Then you're more likely to do a placement where your skills are useful and which you're interested in.
Once you're clear what type of work placement you really want, it's time to start the search! While it may be tempting to send tonnes of emails to as many companies as you can, it is highly recommended to enlist the help of your university Placement Co-Ordinator and/or a Placement Agency. This keeps your application process focused to ensure you get a placement which gives you the experiences you are looking for.
As a placement specialist, Placement Year International, have developed strong networks with local, national and international businesses to provide you with access to a wide range of employers that are open to supporting and receiving students who wish to advance their career through a sandwich year or summer placement. We also work alongside university Placement Co-ordinators to ensure that your placement meets the criteria of your course and achieves the learning outcomes. We have visited and worked with each of the businesses in our network so we personally know that your employer is able to provide the support you need for a successful placement year.
2. Be Prepared
Be as prepared as possible before arriving at your placement. Walking into a fully functioning working environment as a 'newbie' can be daunting, especially when you are also navigating cultural differences (applicable if you choose to do your placement year in a foreign country).
Before your departure overseas we provide comprehensive briefings so you know what to expect and what to avoid upon arrival. We also provide cultural briefings to minimise cultural shock and set your expectations. Upon your arrival you will also receive an orientation from your host company to prepare you for your new working environment. Our team will support and guide you throughout your placement as well as provide 24/7 emergency support.
By taking care of the stress of visas, documentation, accommodation, expectations and cultural briefings you are as prepared as you can be to embark on a placement year that will ultimately advance your career.
3. Say 'Yes'
Once you have arrived safely in your destination country and you've been welcomed into your new role it is time to start getting comfortable saying yes. This means attending meetings, accepting invitations to social events and getting involved as much as you can. As an intern, the company understands that you are there to learn, so ask as many questions as you can and show you are passionate about their industry and motivated to help their company. By demonstrating that you are eager and willing to get stuck in, the host company is more likely to give you more responsibilities and fast-track your learning experience.
In our experience students who have been proactive and open minded to all the tasks thrown at them have thrived, and many have even been tasked with large projects that look fantastic on their CV. Saying yes and being proactive can transform your experience into a truly enriching one.
4. Keep a Record
We recommend that you keep a record of what you have learnt, projects you worked on and anything you achieved during your placement. This will help you upon completing your placement.
You will also be able to add these to your CV and LinkedIn profile; being able to clearly define what you learned and what you achieved during future job interviews will set you apart from other job seekers.
Also, keep a record of people you meet and contacts you make. You may find that you are able to reach out to these contacts later when you are looking for permanent employment. You never know where these contacts may take you in the future.
5. Enjoy the Experience
Taking a placement year, especially one in a foreign country, can be extremely exhilarating and beneficial. You have the opportunity to gain valuable insight into an industry and develop unique knowledge that you didn't have prior to the placement year, so try and learn as much as you can.
You will also have an incredible chance to explore a foreign country and culture, where you are likely to make everlasting memories. This opportunity has the potential to transform your future for many years to come so embrace it and have fun.
Next steps
Professional work placements are fantastic for students and recent graduates wanting to gain experience in the working world. If you are interested in taking a placement year or short term placement for 2 or 3 months, chat to our friendly team to find out where you could go and which company we think is perfect for you.
We offer paid Hospitality, Business, Medicine & Healthcare and Sports & Leisure and Teaching placements in Australia, China, the Maldives, Thailand, UK & Vietnam as well as Business and Medical placements in Nepal.
Send us your CV and Cover Letter from our Apply Now page. Tell us which placement you are most interested in and we will get back to you within 1 working day.
You're not obliged to go ahead but it could be the start of the experience of a lifetime!
We are here to answer your questions. Send us a message or call us on +44 (0)1273 725868.
We have hospitality placements available with prestigious global hotel brands and many other businesses.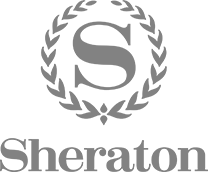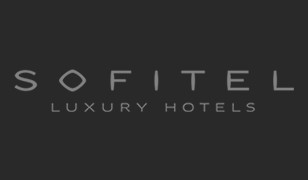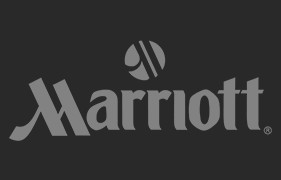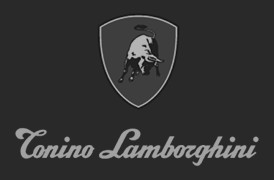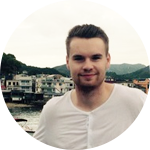 "I wanted to personally thank you for all the help you've given me the last few months, and for allowing me to have this fantastic opportunity."
Jason Billam - Plymouth University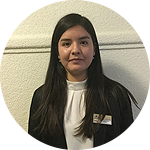 "Thank you very much for everything, you found the internship I really wanted."
Gabriela Arevalo, Swiss Hotel Management School (SHMS)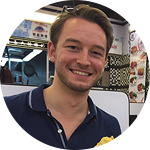 "I arrived at the Sheraton hotel and there are no words to describe how amazing this place is and how well they treat me. I hope my work here makes up for the good treatment I get!"
Alex Smarsch - Oxford Brookes University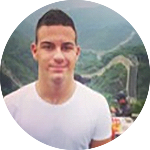 "I would really like to thank you for being so involved in finding my internship. It was a great thing to discover your program."
Marko Djukic - Switzerland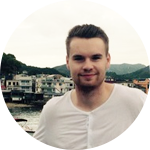 "I have always wanted to travel with my work, and experience different cultures and lifestyles. China is now a place with so much to offer due to its phenomenal growth in the last few decades."
Jason Billam - Plymouth University