Top 5 benefits of taking a placement year
Top 5 benefits of taking a placement year
Taking a placement year has many benefits for students who are wanting to fast track their personal and professional development. Here are top five benefits of taking a professional paid placement year:
1. Increased employability
Entering the work place after studying can be a daunting experience. Having a placement year on your CV demonstrates that you are career focused and think strategically about your future – these are the kinds of qualities that future employers want to see from potential candidates.
Completing 6 months or more in your chosen industry affords you with valuable work experience. Most students will graduate with little to no work experience relevant to their degree, so having this kind of professional experience can set you apart from other candidates.
2. Improved skills and knowledge
A placement year gives you the opportunity to gain skills specific to your subject, taking the learning experience from theoretical to practical. Employers are painfully aware that understanding your field in a theoretical sense is very different from real-world experience in the field. Time spent working in the industry allows you to develop your skills and deepen your industry knowledge. This enables you bring tried and tested ideas to your new work place, offering real value to your employer.
3. Accelerated personal growth
A placement year provides you with the opportunity to be involved in team-based working, encouraging the development of the soft skills needed to be successful in the workplace. Should you choose to take a placement year in a foreign country you will also learn how to navigate the intricacies of cross-cultural and often multi-lingual working environments.
4. Grow your professional network
Regardless of where you decide to do your placement year, you will have the chance to develop a network of professional contacts (above and beyond the social contacts you are likely to make). There is no knowing the future opportunities that may arise via the connections you make during your placement year. You may even be offered a permanent role by your placement after the successful completion of your contract.
5. Earn a salary
Many placements pay a salary as well as cover food and accommodation. This gives you the fantastic opportunity to save or to use your hard-earned money to travel and explore the country you decide to make the home of your placement year. For many students earning a salary for the first time is welcome relief.
With increased employability, and the chance to travel and earn a salary, no wonder placement years are gaining popularity the world over. If you are considering a placement year get in touch with our friendly team who can help identify the perfect placement that suits your particular field, experience and interests. With applications open for 2019/2020 you don't want to miss out on the opportunity to advance your career and accelerate your personal growth.
Do you want more information about our international placement year opportunities?
Read reviews from our interns or find out more about our Destinations or types of Placements or please Contact Us now with your questions. 
We are here to answer your questions. Send us a message or call us on +44 (0)1273 725868.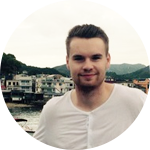 "I wanted to personally thank you for all the help you've given me the last few months, and for allowing me to have this fantastic opportunity."
Jason Billam - Plymouth University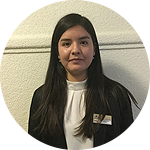 "Thank you very much for everything, you found the internship I really wanted."
Gabriela Arevalo, Swiss Hotel Management School (SHMS)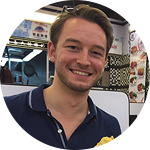 "I arrived at the Sheraton hotel and there are no words to describe how amazing this place is and how well they treat me. I hope my work here makes up for the good treatment I get!"
Alex Smarsch - Oxford Brookes University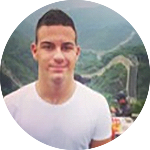 "I would really like to thank you for being so involved in finding my internship. It was a great thing to discover your program."
Marko Djukic - Switzerland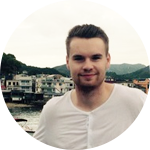 "I have always wanted to travel with my work, and experience different cultures and lifestyles. China is now a place with so much to offer due to its phenomenal growth in the last few decades."
Jason Billam - Plymouth University