Short-term Business placements in the UK
Do you want to gain real business experience in the UK for 1 to 3 months?
Then our short term business placements in the UK are for you. We can even include accommodation. Perfect for people wanting to gain some worthwhile business experience in the UK during a summer holiday.
Gain business experience with real UK host companies
The UK job market is changing daily and, with it, the skills and the experience that employers are looking for when they recruit and select new graduates.
The current economy is incredibly competitive and challenging – especially for recent graduates – therefore it has been proven that having a CV that includes actual industry (international) experience is a crucially valuable asset that will distinctively make you stand out from the competition.
During your studies, regardless of your major or industry of choice, you will learn a lot by reading textbooks, hearing from guest speakers, and examining case studies – but nothing compares to gaining knowledge through actual experience in the field. That's what our short term business placements in the UK can offer you.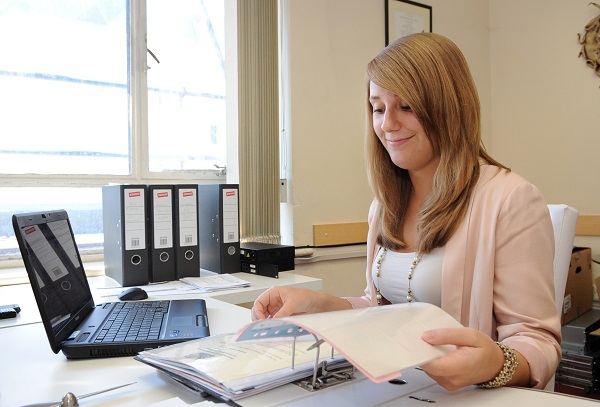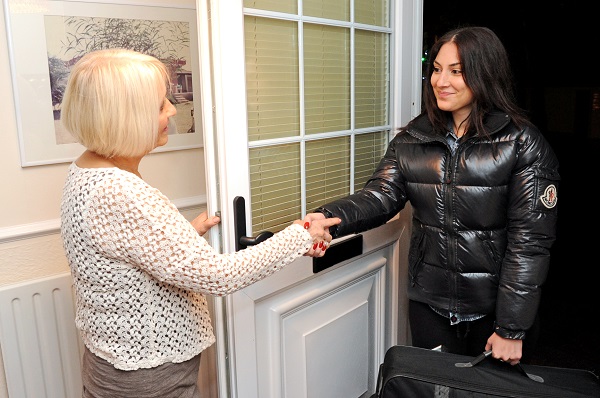 Experience British culture by living with a British host family
Living with a Host Family will give you a glimpse into how people live in the UK. 
Families will be able to advise you on aspects of living in the UK, where to buy what you need, great local places to visit, and popular local entertainment.
Although you are an adult, whether you are travelling or living abroad for the first time , staying with a family may be easier than other types of living arrangements – some families will provide you with some of your daily meals – and it will also make you feel a little less homesick! It is not rare for our students to establish great and long-lasting relationships with their British host families!
Improve your English by being immersed in local culture
Not a native English-speaker? Use this opportunity to get out of your comfort zone and really develop your language skills.
A host family will offer you the extraordinary opportunity to be completely immersed in the local culture and hear spoken-English many hours a day while helping you develop your "ear" for the language. If your level of English is already satisfactory, you should definitely take the opportunity to consolidate and enhance your language skills and improve your vocabulary.
Your new family in England will provide a relaxed, fun, and intensive approach to improve your English by supporting your learning while welcoming you into their routine and culture in an enjoyable way. It's a great option while doing your short term business placement in the UK.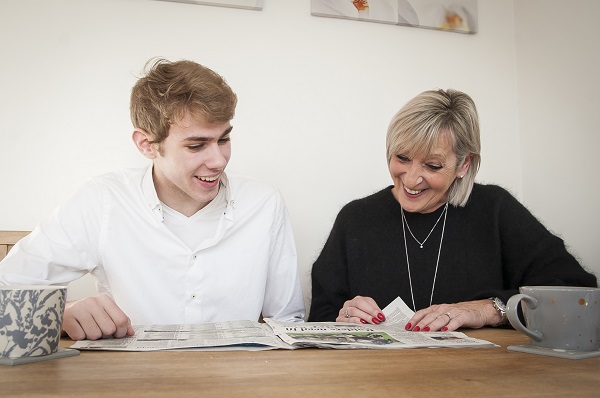 Choose your work experience
A short term business placement in the UK is your opportunity to gain experience in one of the following areas: 
Accounting
Business administration
Business consulting
Education
IT
Marketing
Recruitment
Retail
Travel & Tourism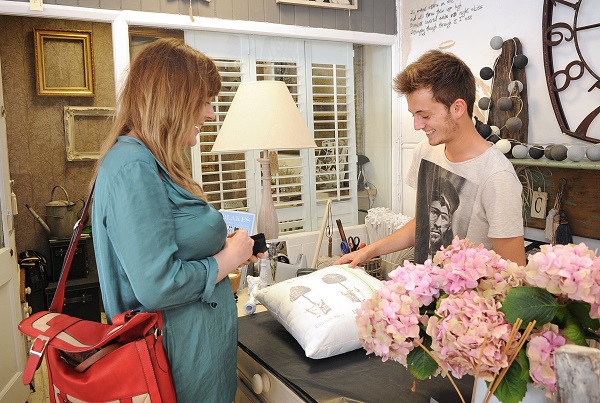 Benefits of working and living in Brighton
Brighton is a vibrant city by the sea one hour south of London. It has:
Good sense of community where people know each other and can easily meet up.
Transport – easy & cheap buses, cycle paths, not too big to walk around.
Great location – well connected to London (1 hour by train) and other cities, 30 minutes to Gatwick airport, 1 hour 30 mins to Heathrow airport.
South Downs National Park – great for cycling, walking, camping, exploring nature.
Beach – enjoy BBQs with friends in the summer!
Young vibrant community and in 2018 had the highest number of new start-up companies in the UK. 
What you get
We work hard to make sure you get a lot for your money!
Internship – professional work placement tailored to your preferences, interests and skills
Accommodation with a local family (no references required). This is optional; you are welcome to find your own accommodation if you prefer. Our prices below show options with or without accommodation.
Gain real work experience (you will not be making coffee!)
Cultural immersion – working in a British business and living with a British family will help you fully integrate into the culture and develop your understanding of social norms and ways of working which you probably don't know about yet.
Improve your language skills. For international students who are not native English speakers this is probably your best opportunity ever to improve spoken and written English as you'll be communicating with native English-speakers every day. Your friends, family and future employers back home will notice a HUGE difference in you after you finish.
Short commute to work
Variety of roles and host companies
Given real responsibility, you are not just a number
Challenge yourself
Constant support from Placement Year International staff; our UK head office and friendly staff are in the same city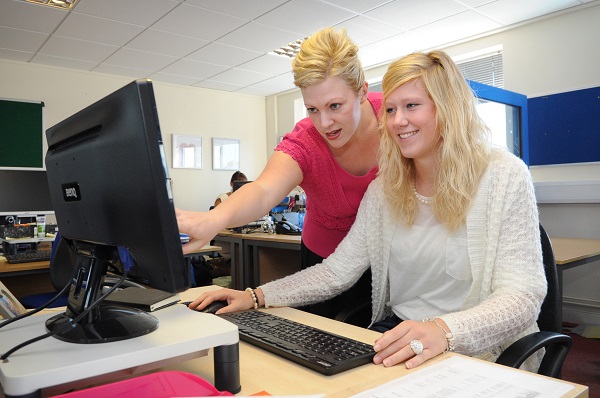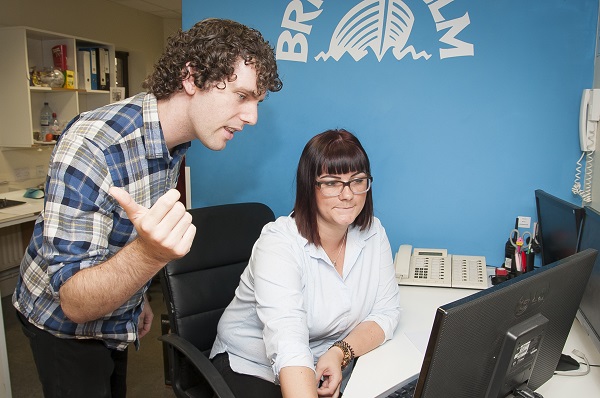 Prices
It's important to be clear about what you'll pay and receive in return.
We charge a £200 Acceptance Fee to ensure your commitment to the programme. This is 100% refundable if we can't arrange a suitable placement.
Our Placement Fee depends on the duration of your placement:
1 month: £900
2 months: £1,000
3 months: £1,100
Accommodation with a local host family (optional):
£200 per week, half board basis (breakfast and dinner included).
You are welcome to arrange your own accommodation and food if you prefer. Many of our international students like us to arrange accommodation to be sure of getting a good option in a convenient, safe location and with a friendly family. 
Optional add-ons
Brighton guided tour (first week)
Guided tour of the Royal Pavilion
Day Trip to Cambridge and/or Oxford
Karaoke
Old Trafford – home of Manchester United
Wine tasting 
Cooking class
Pottery Painting
Afternoon tea at The Grand Hotel
Boat Trip
i360 with guide
Contact us for more information and prices.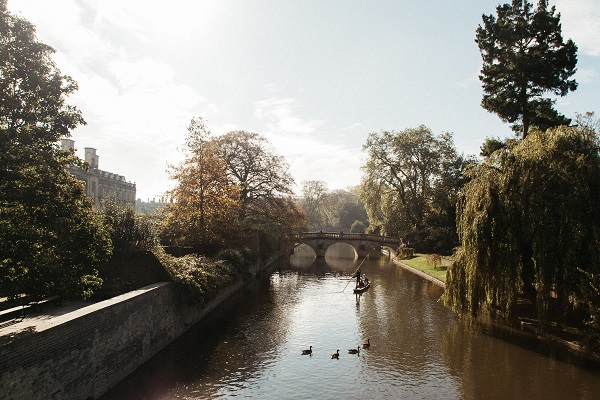 How do I apply?
It's easy and quick!
Complete our short application form including uploading your CV and Cover Letter. Please clearly state in your Cover Letter which destination and type of placement you are interested in.
Got more questions? Send us a message!
How do I apply?
It's easy and quick!
Send your CV and Cover Letter to us using our inquiry form.
Please clearly state in your Cover Letter which destination and type of placement you are interested in.
Got more questions? Send us a message!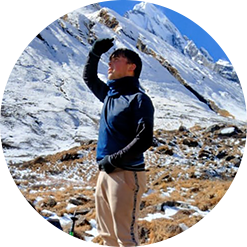 "I thank you for your support. It really was a great experience."
Fabien Shaikh, Nottingham Trent University
Nepal Business, Jan 2022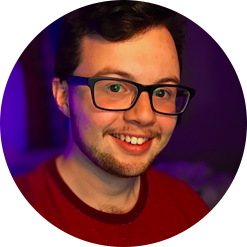 "Did a great job at finding me a placement in my chosen country and in my chosen field - especially given the difficulties of Covid and restricted travel."
Harry Moore, Loughborough University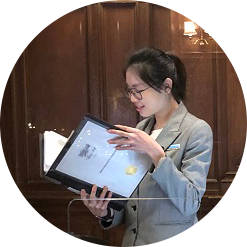 "I always wanted to work in the UK as it has a rich culture. I have expanded my global connections. You were very helpful and informative."
Charmian Chang, University of Surrey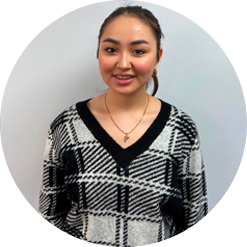 "I improved my communication, confidence, team work skills. Placement Year International is highly professional and organised. The communication and assistance was great, even after everything was sorted out with contracts!"
Feruza Shakir, University of Huddersfield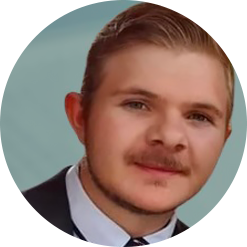 "Your service and that of your staff has been phenomenal!"
Geoffrey Frey, Vrije Universiteit Amsterdam
"I am working as sales and marketing Intern. Placement Year International could not make it any simpler. I am actively referring my friends."
Satwik Shiv, Nottingham Trent University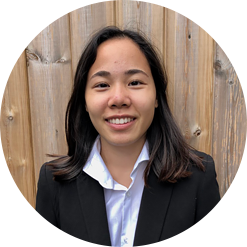 "It is a great established company with a lovely director who is very engaging to interns. I will recommend for my fellow Bournemouth University students."
Mei Smith, Bournemouth University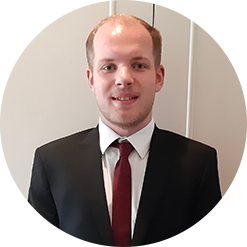 "I definitely enjoyed my placement in Nepal and the process for applying was made very easy by the team at Placement Year International."
Sam Galloway, University of Glasgow